Restoration Work at Berkshire Bespoke Picture Framing
We are pleased to have an association with a local fine art restorer and conservator. A member of ICON
our specialist has been restoring and conserving all types of fine art and collectables for over 25 years.
Oil Paintings
Oil paintings from the 18th Century to modern day can be cleaned, repaired and retouched with a sympathetic eye. Yellowed and darkened varnish can be safely removed to reveal the true beauty of the painting and varnished with a non-yellowing conservation varnish.

Tears and rips can be patched in a reversible technique, using small areas of canvas that are of the same period as the original. The area is filled to bring the repair to the same depth as the painting before retouching. The paints are then tested and examined to conclude the original pigments and manufacture. Using pigments from the period the paints are reproduced and then used for any retouching.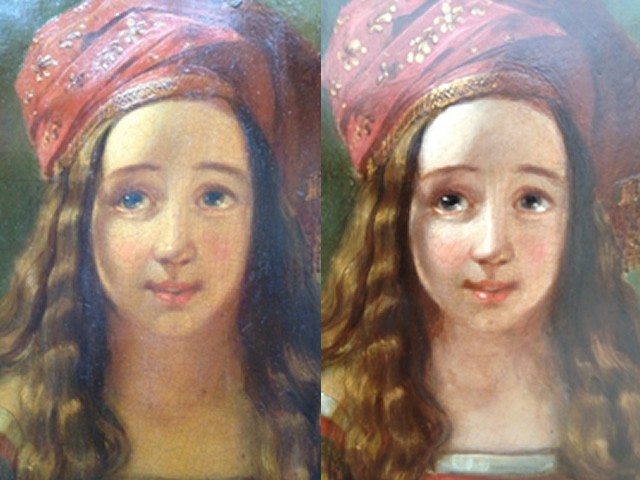 Flaking paint due to cracking can be lifted and re-adhered using conservation adhesive and missing areas can be treated as in repairs.

All materials used are museum quality materials with an emphasis on conservation and reversibility. Paintings are always treated sympathetically, the age of each piece is always considered and restoration and conservation undertaken to preserve the original materials therefore preserving the provenance and history.

Swept gilded frames can be also restored to compliment the painting